XYZ Releases TrueGrid®, Version 2.1

August 31, 2001


LIVERMORE, California -- XYZ Scientific Applications, Inc. (XYZ), author of the world's premier preprocessor for high quality hexahedral and quadrilateral mesh generation, announces the release of the long-awaited version 2.1. The powerful new features available in TrueGrid 2.1 permit designers to more quickly generate accurate simulations, shortening the product design cycle and lowering costs.



TrueGrid 2.1 is the most heavily tested version ever released. Highly experienced Beta testers from around the world have already generated several billion nodes in model problems ranging from complete engine block / cylinder head pair simulations to complex nuclear hydrodynamic designs. In addition, a wide range of smaller (fewer than 100,000 nodes) simulations in diverse industry markets have shown that every user's productivity is enhanced by the dozens of new features that have been incorporated into this latest release. Such extensive testing helps to preserve TrueGrid's position as one of the most stable preprocessors available today.



A few of the most notable TrueGrid enhancements include:


Interactive Command History Window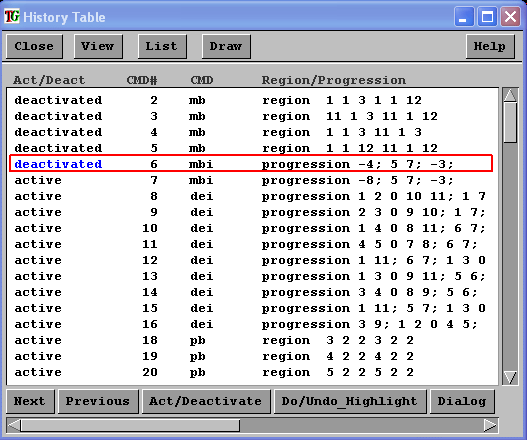 TrueGrid 2.1 permits the user to more directly experience the effect that each command has on the final mesh. Commands can be activated or deactivated and the mesh immediately redrawn. The user is able to highlight a particular region of the mesh and then display only those commands that affect the nodes in that region. This new tool not only serves the experienced user by reducing the amount of time needed to refine the mesh, but also aids the novice user in learning how to interact with this powerful preprocessor.


Diagnostic Tools
TrueGrid 2.1 provides yet another way of locating nodes that have not merged as the designer anticipated. Such nodes form cracks in the mesh between adjacent faces and can be difficult and time-consuming to find and fix. The new "cracks" feature quickly displays all such faces throughout the model. Moreover, TrueGrid's already outstanding suite of diagnostic tools has been enhanced to automatically include a report of all illelgal elements found within the users mesh.

Double Precision
TrueGrid 2.1 is now available in a 64-bit version on selected platforms. This permits model sizes in excess of approximately 25 million nodes and up to 13 significant figures of accuracy in node location.

New Elliptic Smoothing Techniques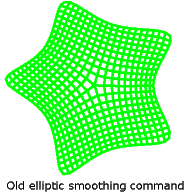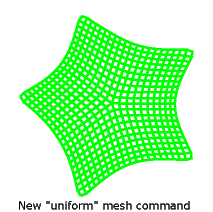 TrueGrid 2.1 includes 2 new elliptic smoothing commands that can provide incredibly uniform nodal distributions across faces and throughout volumes. Such highly sophisticated numerical algorithms have always formed the underlying power beneath TrueGrid's simple GUI. These industry-leading algorithms speed up fluid analysis calculations and permit more accurate shock wave simulation.

Interactive Spotwelds
A new option makes it easy to interactively create multiple spot welds or, more generally, beam elements. This is especially useful to users who need to combine several components into an assembly model.

CAD
TrueGrid 2.1 provides support for even more CAD objects including the anticipated ability to form a surface by rotating a 3D curve around an arbitrary axis. These additions help an even greater number of users to take advantage of TrueGrid's batch mode and parameterization capabilities.

About XYZ
XYZ Scientific Applications, Inc. was incorporated in the state of California on July 5, 1991 by a world-class team of PhD mathematicians and physicists dedicated to developing a truly sophisticated mesh-modeling system. Knowing that generating a high quality mesh can consume up to 80% of the time and money needed to produce an accurate simulation, for over 10 years they have been helping companies in all industry segments reduce these costs. More information is available at http://www.truegrid.com.


XYZ Scientific Applications, Inc.
1324 Concannon Blvd.
Livermore, CA 94550
Phone: (925) 373-0628
FAX: (925) 373-6326
email: info@truegrid.com